GratitudeStone Solutions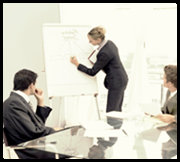 The GratitudeStoneSolutions is a Recruitment Firm working on a PAN India Level. From the years of experience into Recruitment and with best experienced HR professionals as assets, The Firm has raised superbly in last few Years. Check the company profile Here...
The Market scenario in India has changed tremendously during last few years due to various reasons like Recessions, Dollar Rates and Cost cuttings. During this period business is getting more competitive. Every Company wants a Best Manpower to lead this competition. With all this chaos in the Market one thing is getting emerged as a strong career option for students as well as a prime need for industries to hire perfect candidate and that is "Recruitment". Every Industry is looking to hire best talent available in the market. For that they need recruiters who can recruit for them a perfect talent and Build an expert manpower for their company. The importance of Recruitment is increased because searching the best talent from numbers of available candidates need special skills...
Looking at this emerging need of industries as well as students and being in the business of recruitment, we at GratitudeStone Solutions Have designed a training program to full fill this requirement of skilled Recruiters.
Recruitment As a career Option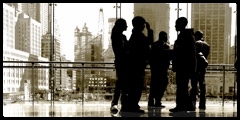 The importance of Recruitment is increased because searching the best talent from numbers of available candidates needs special skills. There are Ample Job Opportunities in HR, Recruitment (IT & Non IT) and Payroll as All Corporate in all Industries has large HR, Recruitment & Payroll Teams. There are over 40,000 Recruitment Consultants who mainly deploy people in HR/ Recruitment to full fill their Manpower needs. Having said that, Recruitment is also a matter of expertise. Companies are looking for expert Recruiters not any other MBA / HR professional. A skilled Recruiter is a need Of Corporate world now. But as a matter of fact they do not get people who are trained on this aspect of HR, Recruitment. This is because Skilled Recruiter needs a practical experience and expert guidance. Almost no MBA Institute or other HR Courses provides Practical Expertise & Corporate like exposure in HR, Recruitment. (In MBA, primarily theories are taught and topics covered are normally not directly usable by Corporate for their core work. They may provide theoretical knowledge on Recruitment, Types of Recruitment etc but do not impart training on How it is Done, Practically with latest developments, tools, technologies & Job Portals. There is no need of MBA to become A Recruiter. Any Graduate is eligible for Recruiter position provided he should be a skilled recruiter.
What is New ?
" What And How Soon We Take Our Decisions, Brand Us a Loser or The Winner "